Our research interests focus on "Electrochemical Synthesis of Molecular and Polymeric Functional Materials".
Electrochemical Polymer Reaction
Electron transfer between a conducting polymer and an electrode generates its doped state, followed by chemical reaction in the presence of appropriate reactants. We developed the electrochemical polymer reaction as a novel method for post-functionalization of conducting polymer films.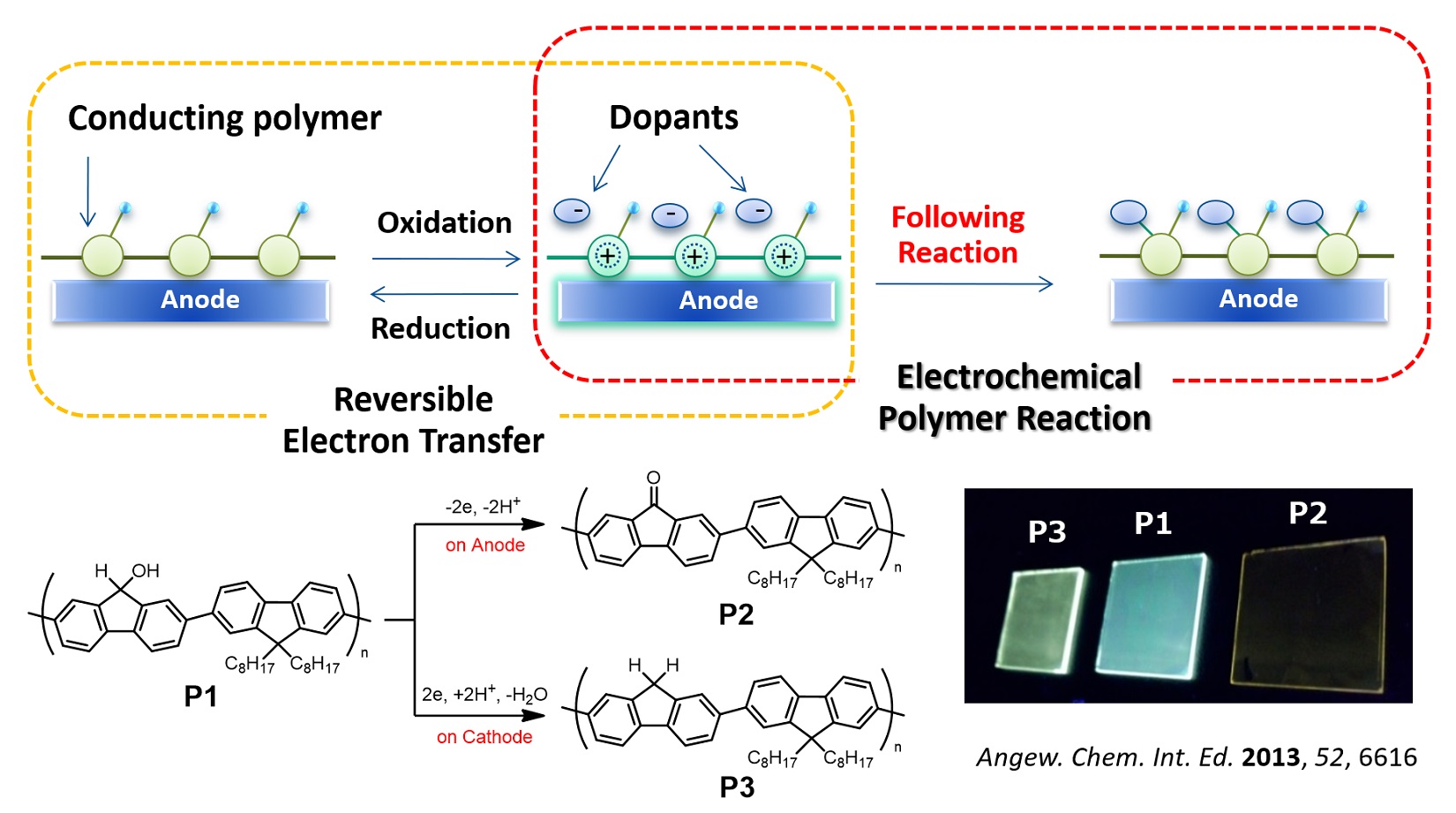 Bipolar Electrochemistry
A bipolar electrode, having both anodic and cathodic surfaces simultaneously, is used for creating functional materials. We successfully produced gradient conducting polymer films and also demonstrated the patterning application.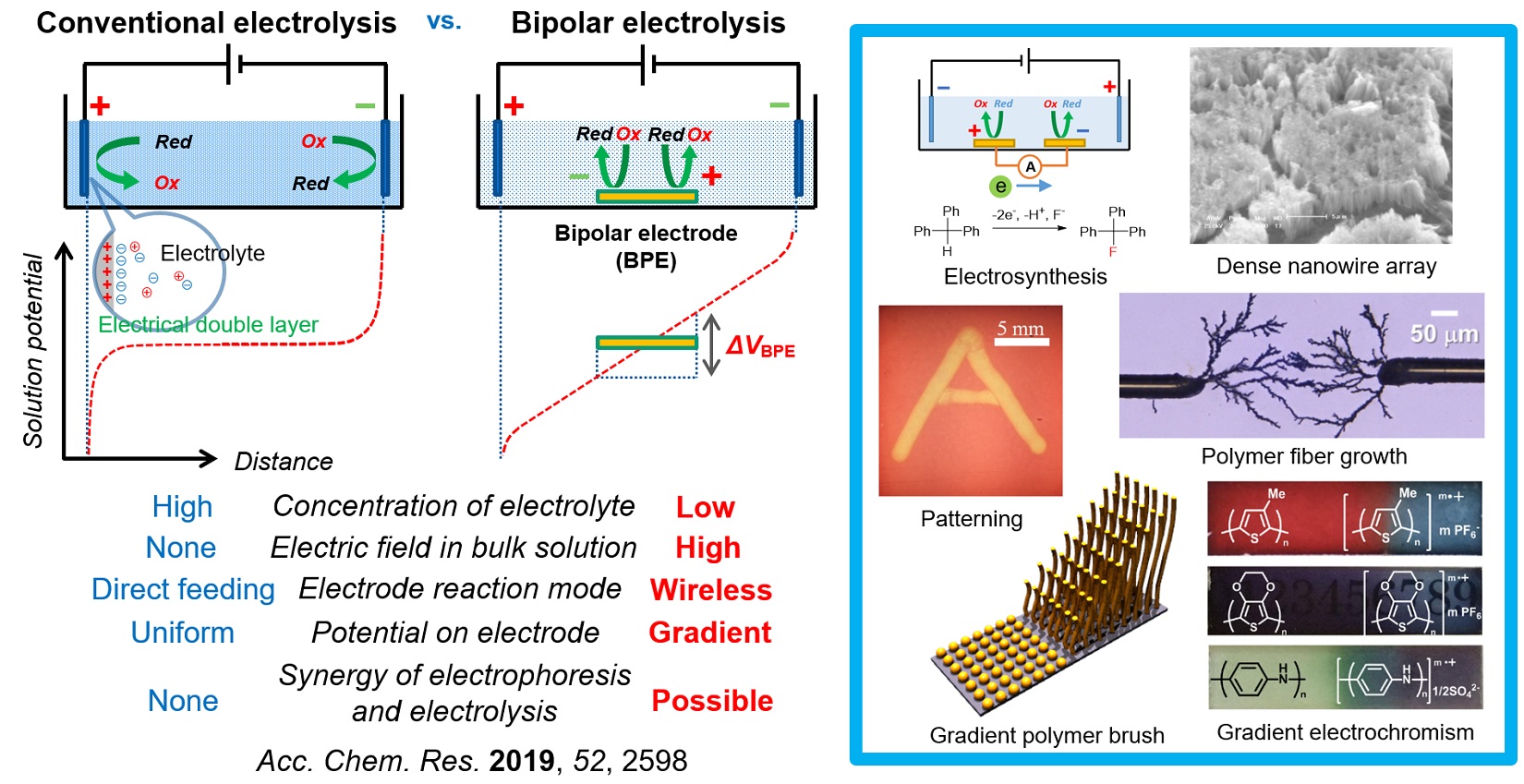 Redox-functional Molecules and Macromolecules
Redox active π-conjugated molecules and macromolecules were developed toward smart materials with redox-functionalities, including carborane mediators and fluorine-containing molecules.